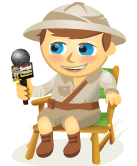 The topic of this show is Facebook—and how it can help your business.
And the special guest is Mari Smith, a relationship marketing and Facebook expert. In this video Mari shares her expertise on Facebook and how businesses can immediately benefit from the world's largest social network.
This video was is a recording of a recent live video broadcast. You will notice Mari and I speaking via video and participants entering their questions into a chat window.
VIEW VIDEO HERE NOW:

Please note there is a very slight delay between my lips moving and my voice. This occurred because I recorded my audio directly into my computer rather than from the live stream.
What did you think about the video? What are your thoughts on Facebook?